Join a Community in 3 simple steps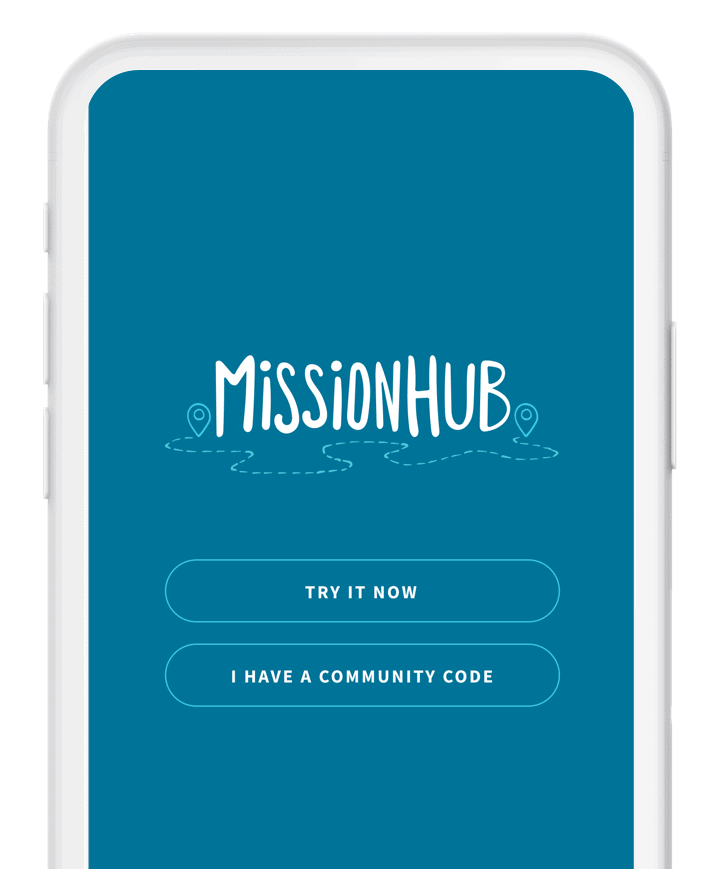 Step 2: Press I HAVE A COMMUNITY CODE
Follow the screen prompts to choose a few steps for yourself and someone you know. (This will take a few minutes.) If you can't think of someone, consider adding a neighbor, colleague or family member.
Step 3: Enter your Community Code
Once you have found your community, press JOIN COMMUNITY, fill out your name then allow notifications so we can send you important reminders.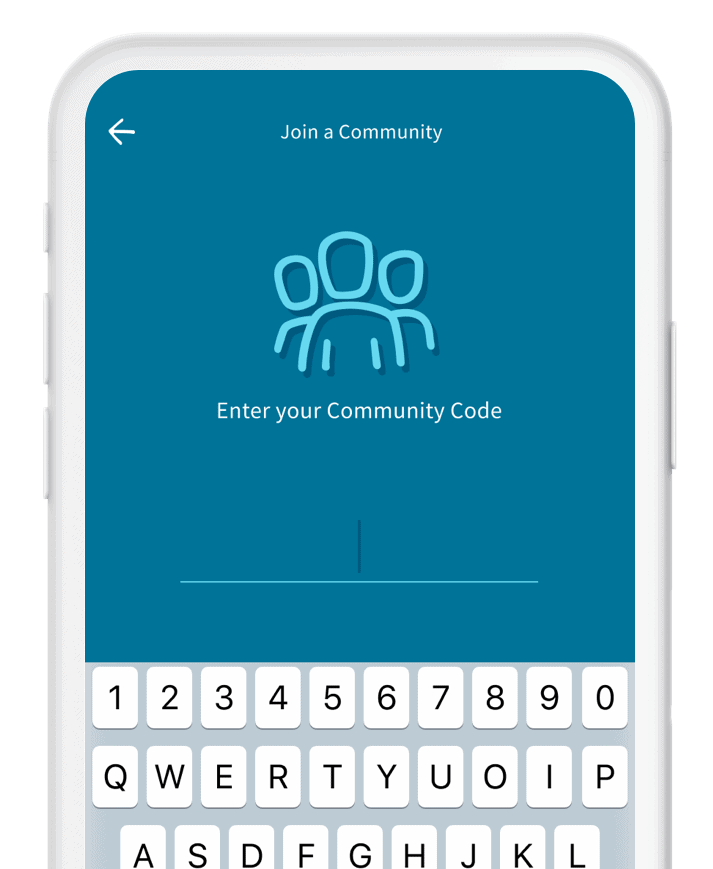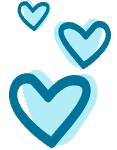 Celebrate a Friend
Press the heart icon to celebrate a friend.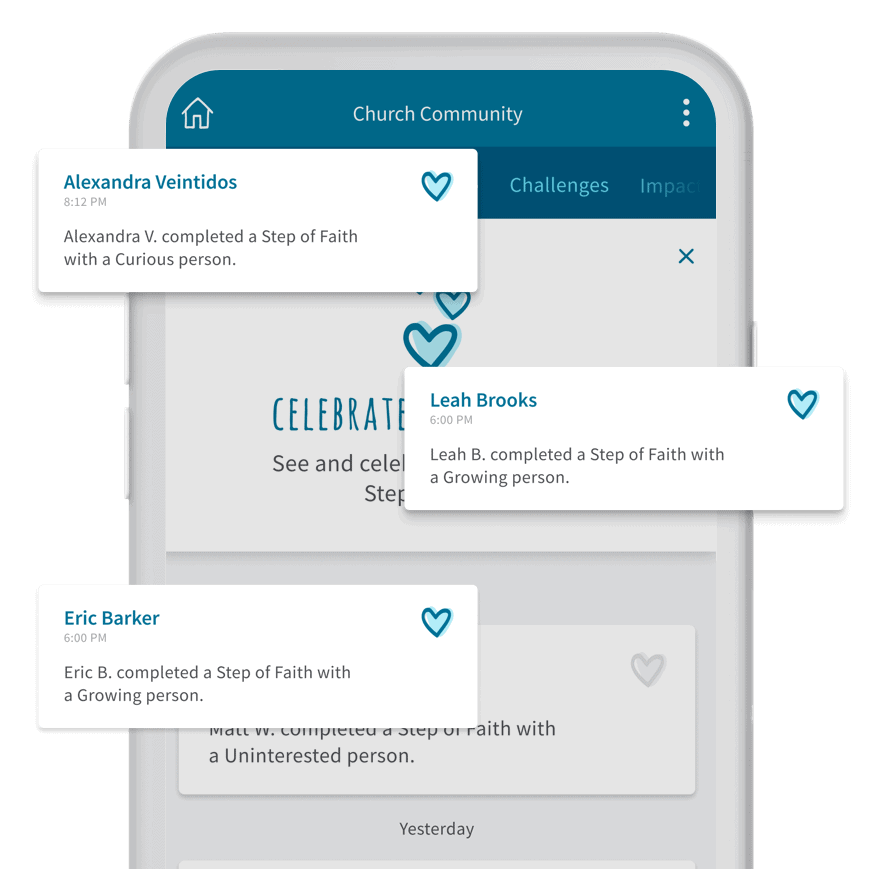 Join a Challenge
Press Challenges at the top and JOIN a challenge.